We wish to introduce Kalpanjali Physiotherapy Clinic is one of the oldest and leading clinics in Gurgaon, providing healty lifestyle solution programs and service to individuals, groups, societies and corporates since 2008. Kalpanjali Physiotherapy clinic in Gurgaon is specializing in reducing pain, emotional tension, improve joint range of motion, muscle strength & flexibility & improve all daily living activity.




We alleviate the root cause of ill health - not just address symptoms - so one returns to his natural state of wellness.
Each patient at the center receives an individualized treatment program for optimal health during recovery from injury or illness. Our goal is to help achieve better health and wellness. We do this by offering Physiotherapy treatments, well designed self follow up exercise program at home.
About Dr. Sumit baliyan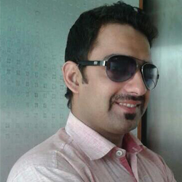 Dr.Sumit baliyan is Physiotherapist by profession,after doing internship started our career in 2009 as a senior physiotherapist with a national NGO "Spastic Society Of Gurgaon" and started Kalpanjali physiotherapy center with a mission to propagate New integrated approach to Health Care and Fitness. Both are specialize in Sports injuries, Acute & Chronicle injuries, orthopedic problems, and neurological problems.



About Dr. Vipin kumar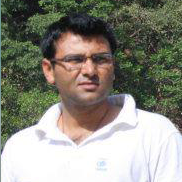 Dr.Vipin kumar is Physiotherapist by profession,after doing internship started our career in 2009 as a senior physiotherapist with a national NGO "Spastic Society Of Gurgaon" and started Kalpanjali physiotherapy center with a mission to propagate New integrated approach to Health Care and Fitness. Both are specialize in Sports injuries, Acute & Chronicle injuries, orthopedic problems, and neurological problems.





We are official physiotherapist for all Outdoor activities and Adventure sports For Indian Navy conducted by Tangent Inc. on behalf of Naval Head Quarters. Few of the Outdoor expeditions are as under: